Executive Summary
This is the first research paper in the series of research exploring Token Economics and Token Engineering tools and processes. It provides an introduction to the practice and the Process of Token Engineering. It also covers a portion of systems theory and the three most prevalent tools in the field of Token Engineering. These tools are:
Machinations - tool token engineers can use in designing Crypto Economic systems in all stages, from System Mapping to Evaluation and improvements on the running system.
cadCad - the package most often used in designing, testing, and validating complex systems through simulation.
TokenSPICE - an EVM Agent-Based Token Simulator written in Python which simulates tokenized ecosystems via an agent-based approach, with EVM "in the loop".
Introduction
We as humans are participating in numerous systems in our everyday life. Our families are a system, schools we participate in, markets we shop at, and countries we are residents of all have rules and incentives to get us to comply with their rules and laws. Some incentives are positive (you get paid for your work), and some are negative (steal, and if you are not lucky, you will get caught). Nevertheless, they serve as a guide to the participant's behavior.
In Web3, we have tokenized decentralized systems that anyone can participate in. Like any other system, the complex socio-economic system that is Web3 system must have rules and limitations to function correctly and according to its purpose. That is why said systems have their own economies to incentivize system participants towards a specific goal. These economies are called Token Economies, as Token is the medium by which transactions happen, and behavior is incentivized. "Tokens represent a part of the state of any cryptoeconomic systems and can be seen as their atomic unit." - Shermin Voshmgir and Michael Zargham.
A token can cover various functions of money: medium of exchange, store of value, or unit of account. A token can represent anything in the confines of the Web3 tokenized system. But the question here is: How to actually design these tokenized ecosystems? How to analyze said design and simulate it?
This is where the emerging Token Engineering field comes into play.
Token Engineering as a term was first mentioned in 2018. in the paper "Can Blockchains Go Rogue?" by Trent McConaghy of Ocean Protocol. In the article, he calls blockchains the "incentive machines with the power to get people to do stuff by rewarding with tokens". Trent McConaghy1
Token engineering is a cross-disciplinary field that draws from systems, electrical, and robotics engineering practices. It also draws from Behavioural and Ecological Economics, AI, and Optimization. Its goal is to create reliable systems that work under varying circumstances and to create tokenomic systems that are exploit-proof. Shermin Voshmgir and Michael Zargham2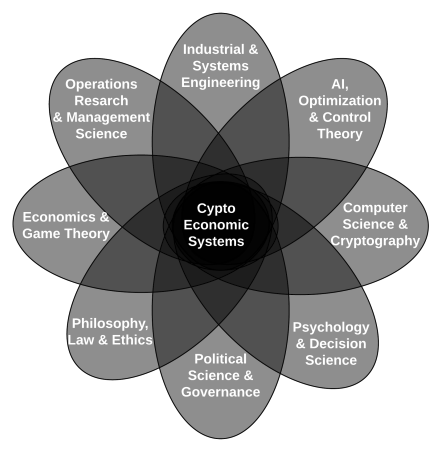 Figure 1: Crypto Economic systems as a cross-disciplinary field
As Crypto Economic systems are complex, Token Engineering process includes:
Ideation and design of the system
Modelling
Simulation
Testing
Deployment
Maintenance
This research will cover the process of token engineering and the tools used by token engineers to design, model and evaluate Crypto Economic systems. These tools are Machinations, cadCad and tokenSPICE.
Goals & Methodology
The goal of this research is to serve as an introduction to the field of the Token Engineering, the process of Token Engineering and its tools. It will explore the process as a whole. On the tool side, we will examine Machinations, cadCad, and TokenSPICE.
The research will be done by reviewing the documentation of said tools, trying them out, and interviewing the people behind them. We will also interview an experienced Token Engineer to understand how the process is assessed in practice.
Conclusion
Token Engineering as a field is still young, and the community around it is still tiny. However, the quality of tools available is exceptional. The tools range from general game design tools (Machinations) and general system design tools (cadCad) to specialized tools like tokenSPICE. The only missing piece of the puzzle are the Token Engineers, who will focus on mastering these tools to provide valuable insights into both designing and validating crypto-economic systems.
You can see the list of all possible tools for system modeling with tokens, and their strengths and weaknesses here.
Considering the complex nature of systems in Web3, we have only discovered the tip of the iceberg and the picks to dig deeper and examine the economies of this vast ecosystem.
Bibliography
Voshmgir, Shermin, and Michael Zargham, 'Foundations of Cryptoeconomic Systems', 1.1, 18